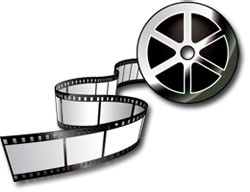 Special Guest is, Alex McNeil, Executive Director of More Light Presbyterians and one of the stars of the 59 minute documentary, "Out of Order".
The film tells the stories of five young LGBT Christians seeking leadership in the Presbyterian Church they love and want to serve. It's about intimate faith, strongly held. The film openly includes and acknowledges the voice of those who disagree with LGBT ordination.
Each of the people featured in the film had a very different journey, but they shared one important thing. For each of them, church is "home" and each wanted the wider church to be as welcoming to others as it had been for them. Despite the obstacles, they refused to let opposition harden their hearts. At its core, the film is about their remarkable grace.
This is an event for all the churches of Central Florida Presbytery, as well as other local churches and groups who may be interested.
Please come and invite a friend.