March 23, 2016     
Daily Scripture Readings for Lent 2016
Conflict, danger, and violence were increasingly present in Jesus' life as he moved closer and closer to Jerusalem. Jesus was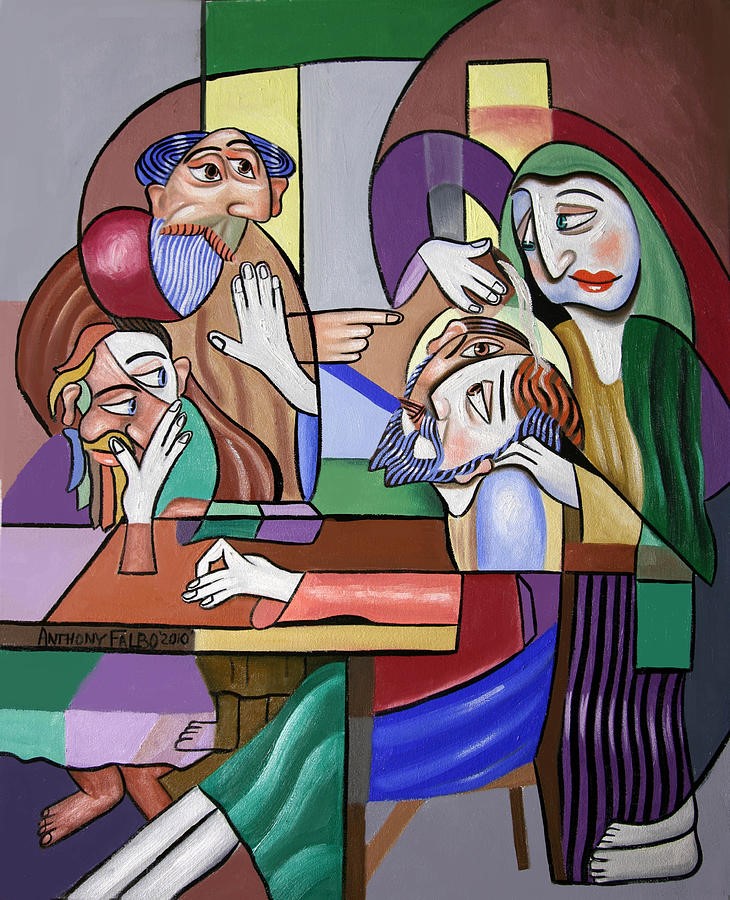 aware of it. He spoke repeatedly of his approaching crucifixion. We are told point blank multiple times that the authorities planned to kill him. Imagine the kind of stress and fatigue that must have caused him.
Then at a dinner party, just two days before Passover, a woman came into the house, and anointed Jesus' head with an expensive ointment. It was a very symbolic act. The kings of Israel were anointed with oil as a sign of their divine call and appointment. When Jesus entered Jerusalem on Palm Sunday, the crowds shouted out with excitement as if he were the new king of Israel.
But the disciples thought what the woman did was a terrible waste. They protested that the expensive ointment could have been sold and the money given to the poor. They were not moved by the imagery of anointing Jesus like a king, or the shocking irony of anointing a king who is about to be arrested, tried, falsely convicted, and crucified.
In defense of the woman, Jesus said, "Leave her alone. She has performed a good service for me." Jesus said she had anointed him for his burial. Jesus was truly king and yet he was the king who was about to be crucified. This woman acknowledged both in her act of adoration and love.
What is the good service we could perform for Jesus in the increasingly familiar pattern of danger, violence, and terror of today's world? Consider these:
Any deed of love, compassion, or assistance for someone who is suffering, someone who has extra heavy burdens to carry each day.
Acknowledge how easy it becomes for us to adapt to the hatred and violence that is becoming all too familiar on the daily news, by breaking the routine of our own day to stop and pray for others who live in the midst of terror in other places of the world.
Acknowledge and repent of our own feelings of fear and danger that lead us to see anyone different from us as a threat and enemy.
Pray for ourselves, that the power and truth of God's love revealed in the death and resurrection of Jesus will transform our lives and guide us in the ways we can live faithfully and with hope.
Follow Jesus to Easter, even as he leads us to his cross on Friday.
The same word Jesus uses to describe the woman's good service is also what he says in the sermon on the mount to all who would be his disciples: "In the same way, let your light shine before others, that they may see your good deeds and glorify your Father in heaven." (Matthew 5:19)
Jesus said wherever the gospel is proclaimed in the whole world, this woman's good deed will be remembered.
Proclaim the gospel, remember her good deed, and rise to let your light shine today!
Prayer: Lord, it is hard to not feel overwhelmed by each day's news of the world's violence. Yet you carried it yourself. You loved all even as so many acted in hatred toward you. Like the woman who anointed you with ointment, give me this day your grace to live and love as you desire. Pour out your love on those who fear, suffer, and grieve today, especially the people of Brussels. Amen.
Dan DeBevoise