March 19, 2016
Daily Scripture Readings for Lent 2016
  The Cry of Our Hearts
Blind Bartimaeus was courageous beyond belief in my mind. There he sat on the roadside where undoubtedly he has sat for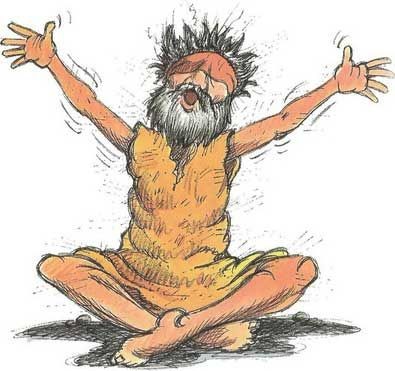 many days before because people seemed to be familiar with him. He was someone who was seen but nobody paid attention to him. He was one of those people who becomes invisible because he is perceived as a person of non-importance in his community. How painful is that?! Nevertheless, he is a man with a need and a certainty that Jesus can give him the sight that he longs for.
People who hear him cry out, try to silence him. They don't think he deserves the attention of Jesus. "Many rebuked him and told him to be quiet, but he shouted all the more, 'Son of David, have mercy on me!'" (10:48). And, Jesus who seemed to be exceptionally perceptive to people seeking him, calling to him, and even touching the hem of his garment, turned and sought this man who was so marginalized.
There is so much judgment all around us and sometimes it gets to us. If we don't have a great deal of self-esteem or clarity about our goals, we can let the voices of people who want to quiet us and push us away convince us to withdraw. Somewhere along the way of my theological education or some time before then in a Sunday School classroom, I remember wrestling with the question of whether or not we should pray for ourselves. Should we ask God for selfish things or just pray for others and for the world? Surely, we deserve God's ear and attention just as much as Bartimaeus deserved to know Jesus.
Another courageous aspect that I admire about Bartimaeus is that he asks for exactly what he needs. Young people today are credited with being very good about asking for what they want. They accept no shame for being direct and it pays off because, more often than not, they get what they ask for because they dare to speak up. Bartimaeus said, "Rabbi, I want to see." (10:51).
I believe that God puts into us that kind of honesty and yet sometimes we quiet it and rebuke it because we don't want to be
perceived as greedy or self-centered. And there are always the people around us who chide us saying, "Why ask for that, you've received so much already from God?" One of the things that the confidence of Bartimaeus teaches us is that there will always be people who stand on the periphery and try to discourage our earnest desire to be healed in ways that only we and God knows. Yet, the conversation is ultimately only ever between us and the Lord our God who longs to hear from us.
Prayer: Dear Lord, so many people and things stand in our way between us and the relationship that we truly want to have with you. Thank you for inviting us to come to you with all our worries and concerns. Thank you for undeserved miracles and unexpected healings. Thank you for the witness of Bartimaeus and for others who, knowing that they were counted as unimportant and told that they were unworthy, came to you anyway and met Jesus. Amen.
Reverend Dr. Kitty Hahn-Campanella
Chaplain, Tampa