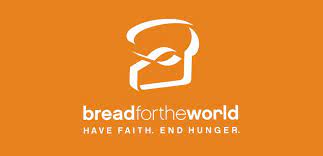 Bread for the World ( www.bread.org) is a Christian advocacy organization urging decision makers to support policies and programs to end hunger in the United States and around the world.
To address the growing problems of hunger in our country and globally, Bread for the World is urging the U.S. Congress to re-authorize the Farm Bill (which Congress does every 5 years). Nearly three-fourths of the bill's funding supports nutrition programs in our own country and abroad. Increasing access to these programs, improving the nutritional value of the foods provided, and greater flexibility for programs like Food for Peace – all this will go a long way to turning back the rise of hunger in our own country and overseas.
Park Lake will take part in Bread's 2023 Offering of Letters starting on Sunday, May 21 and ending on Sunday, June 4. The congregation will be writing letters and urging our members of Congress to support and pass "a Faithful Farm Bill" that is our nation's most important national food system, working to build healthy, equitable, and sustainable food programs.
Thank you for your consideration to participate in this offering.