General Information
Park Lake offers weddings for couples who are members of Park Lake Presbyterian Church. If you are interested in the life and ministry of Park Lake, please contact our Co-Pastors, Drs. Dan and Helen DeBevoise.
We know how important and meaningful your wedding day is for you, your family and your friends. Over the years, we have found it useful to develop certain policies, listed below, which will help your wedding run smoothly. Please read through them carefully and ask any questions you may have.
Most importantly, your wedding is a worship service. As such, it falls under the rules and jurisdiction of the Presbyterian Church (USA)'s Book of Order and the policies of its governing body, the Church Session. As with any other worship service, we acknowledge our dependency upon God through Jesus Christ and seek His blessing on your marriage. One of the co-pastors of Park Lake Presbyterian Church will preside over your wedding ceremony. To help couples prepare for marriage, a minimum of two counseling sessions is required with a co-pastor.
Planning Your Wedding
Our beautiful main sanctuary seats approximately 400 guests with easy viewing of the Wedding Party. Arrangements for your wedding ceremony begin by contacting the Church Secretary in our Church Office at 407-841-6550 or by emailing Carol Bookhardt, Church Secretary, carolparklake@gmail.com. If your date is available and you wish to go forward with arrangements, our Wedding Coordinator, will review your wedding ceremony plans with you to see if they coincide with our Church Policies. She will then meet with you for a tour of the church and our facilities.
Before a wedding date is confirmed, a completed Wedding-Information-Form and nonrefundable deposit check must be received. A deposit of 50% is required in order to reserve any date (all checks must be made payable to Park Lake Presbyterian Church). Additionally, the balance is required to be paid 30 days prior to the wedding. If your wedding is reserved 30 days or less in advance, the entire amount is required as a deposit in order to reserve the date.

The Wedding-Information-Form is an important tool used by the church to schedule and plan for your wedding needs. It is important to fill out the form completely and thoroughly. Our Wedding Coordinator will assist you in working through all the details of your wedding ceremony.
Our Wedding Coordinator will ensure your florist and photographer are fully informed of our policies and will guarantee their access to our facility on your wedding day. Additionally, she will work with your family and members of your bridal party at the rehearsal and handle all logistical details on the day of your wedding.
Once your wedding is approved and your deposit is received, our Wedding Coordinator will coordinate the scheduling of the co-pastor, Organist and Sexton whom will all be present for your rehearsal, as well as the wedding ceremony. Also at that time, you will need to schedule a time for pre-marital counseling with the co-pastor presiding over your wedding ceremony by contacting the Church Office at 407-841-6550 or by emailing Carol Bookhardt, Church Secretary, carolparklake@gmail.com.
Date Restrictions
The use of our facilities is in great demand. We try to accommodate everyone for their first choice of date and time. Please understand that this is not always possible. You may wish to select an alternate date and time. In selecting your wedding date, please keep in mind that weddings will NOT be scheduled on any of the following dates:
New Year's Eve
New Year's Day
Holy Week
Saturday before Easter
Easter
Memorial Day Weekend
Fourth of July
Labor Day Weekend
Thanksgiving Weekend
December 15 -31
Wedding Music
Our Organist, Will Benton, will oversee all music used in your wedding ceremony. He will assist you in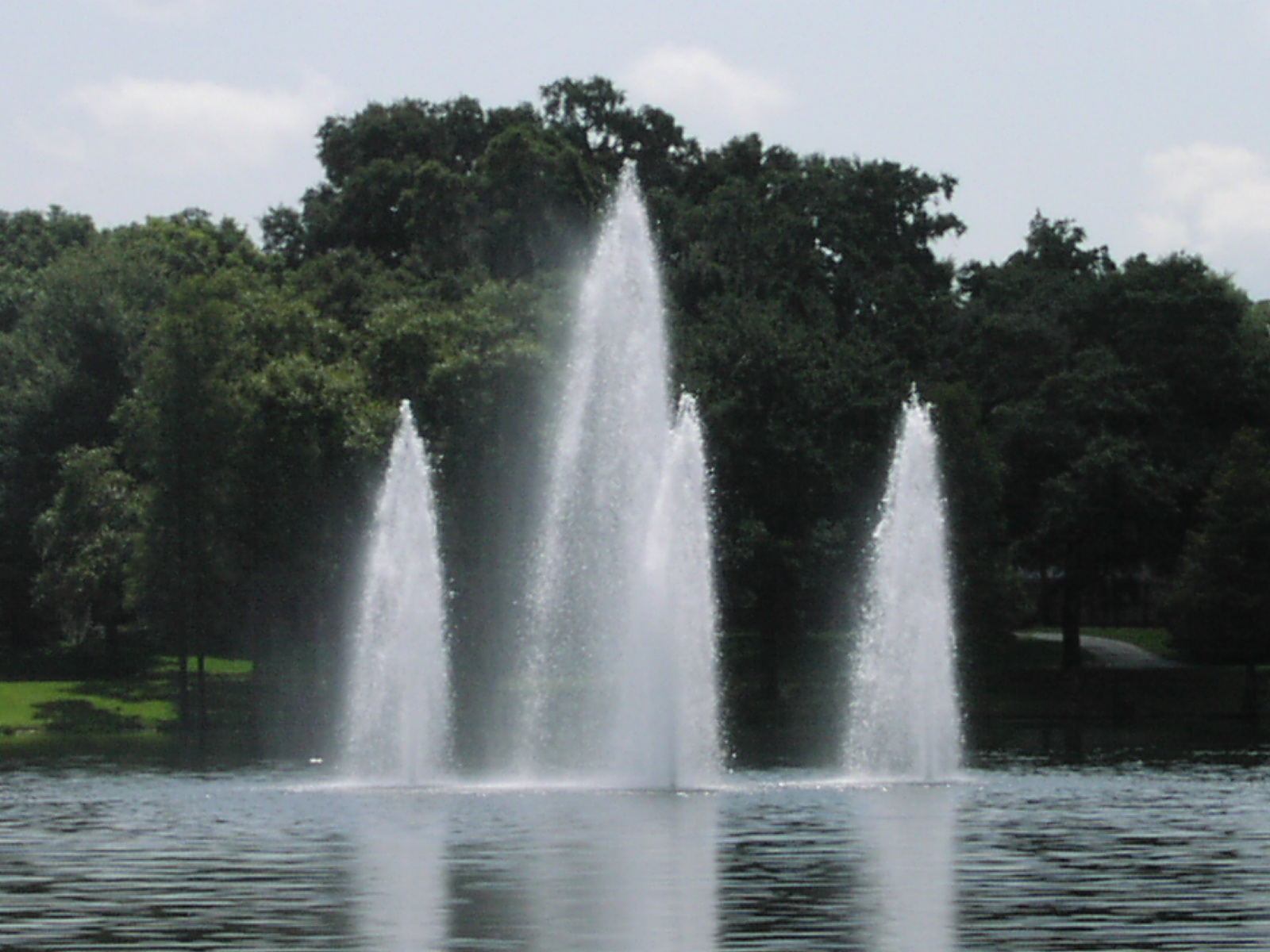 selecting appropriate music for your wedding and will provide soloists or additional instrumentalists, at an additional cost, should you so desire. Our Organist makes all final decisions concerning the appropriateness and type of music selected, and musicians and soloists, other than those provided by the church. He will assist you in every way to have a joyful and worshipful wedding ceremony. Please note that Park Lake does NOT allow pre-recorded music. You may contact our Organist at the Church Office at 407-841-6550 or by emailing Carol Bookhardt, Church Secretary, carolparklake@gmail.com to discuss your music needs. He will be present at your wedding rehearsal as will any musicians and vocalists you request.
Worship Facilities & Costs
Use of our facilities carries an overhead cost to the church in terms of electricity, air conditioning, set-up and cleanup. Additionally, there are costs for the services of the Co-Pastor, Wedding Coordinator, Organist and Sexton. For pricing, please contact Carol Bookhardt, Church Secretary, carolparklake@gmail.com.
If you wish to have a Unity Candle as part of the ceremony, you must provide the Unity Candle holder and the drip-less candles. Please bring your Unity Candle holder and drip-less candles to your rehearsal. Candelabras are also permitted but will have to be rented or provided by your florist. Both of our co-pastors prefer to use a kneeling bench for the wedding ceremony. The church will provide this to you at no charge.
The amounts mentioned above are calculated as the minimum honorarium. Additional gifts to the Co-Pastor, Organist and/or Musicians are at the discretion of the bridal party. Please make checks for additional honorarium payable to the individual receiving them.
Church Policies
The Church Session has a policy that NO DRUGS, ALCOHOLIC BEVERAGES OR SMOKING are permitted

on the church campus. This includes any ceremonial wedding champagne for toasts, etc. Violation of this policy will result in the cancellation of the wedding ceremony. Anyone who, in the opinion of the officiating co-pastor, appears to be under the influence of drugs or who has imbibed excessive alcohol will NOT be permitted to participate in the wedding ceremony.
The use of rice is forbidden on church property, but guests may throw bird seed.
Flowers
The Church Session's policy concerning floral decorations will be explained by the the Wedding Coordinator. Under no circumstance may anything be taped, glued, or otherwise affixed to sanctuary furniture. Our Wedding Coordinator is here to assist you. Please ask your florist not to proceed in decorating the church without approval of the Wedding Coordinator.
Photography/Video Taping


Photography is an integral part of the memories of this special day. Flash photography is permitted during the processional and recessional but NOT during the wedding ceremony. Available light photography only is permitted from the back of the sanctuary during the wedding ceremony. A maximum of thirty (30) minutes is allotted following the service for photographs.
Video taping must also be taken with available light from one (1) fixed point. Flash equipment and auxiliary light is NOT permitted. Please ask your photographer and/or videographer to confer with the Wedding Coordinator before making preparations for photography and/or videography.
All guests will be requested to refrain from the use of cellular phones and/or flash photography during the wedding ceremony. Please have this printed in your Wedding Program.
A Few Things to Remember
The staff of Park Lake works on a tight schedule throughout the week. The time and date for your

wedding rehearsal and wedding ceremony are part of the schedule. Please advise all members of your wedding party to be on time for both the rehearsal and the wedding ceremony.
A dressing room is provided for the bride and her attendants. Please use this area as you would your own home. Be neat and place all refuse in the provided containers. Failure to do so requires additional time and expense for custodial service and additional charges may be made. The Bridal dressing room is available 1 1/2 hours before the time of the wedding ceremony.
Your wedding should be a joyful and worshipful experience. We at Park Lake hope to make it so.