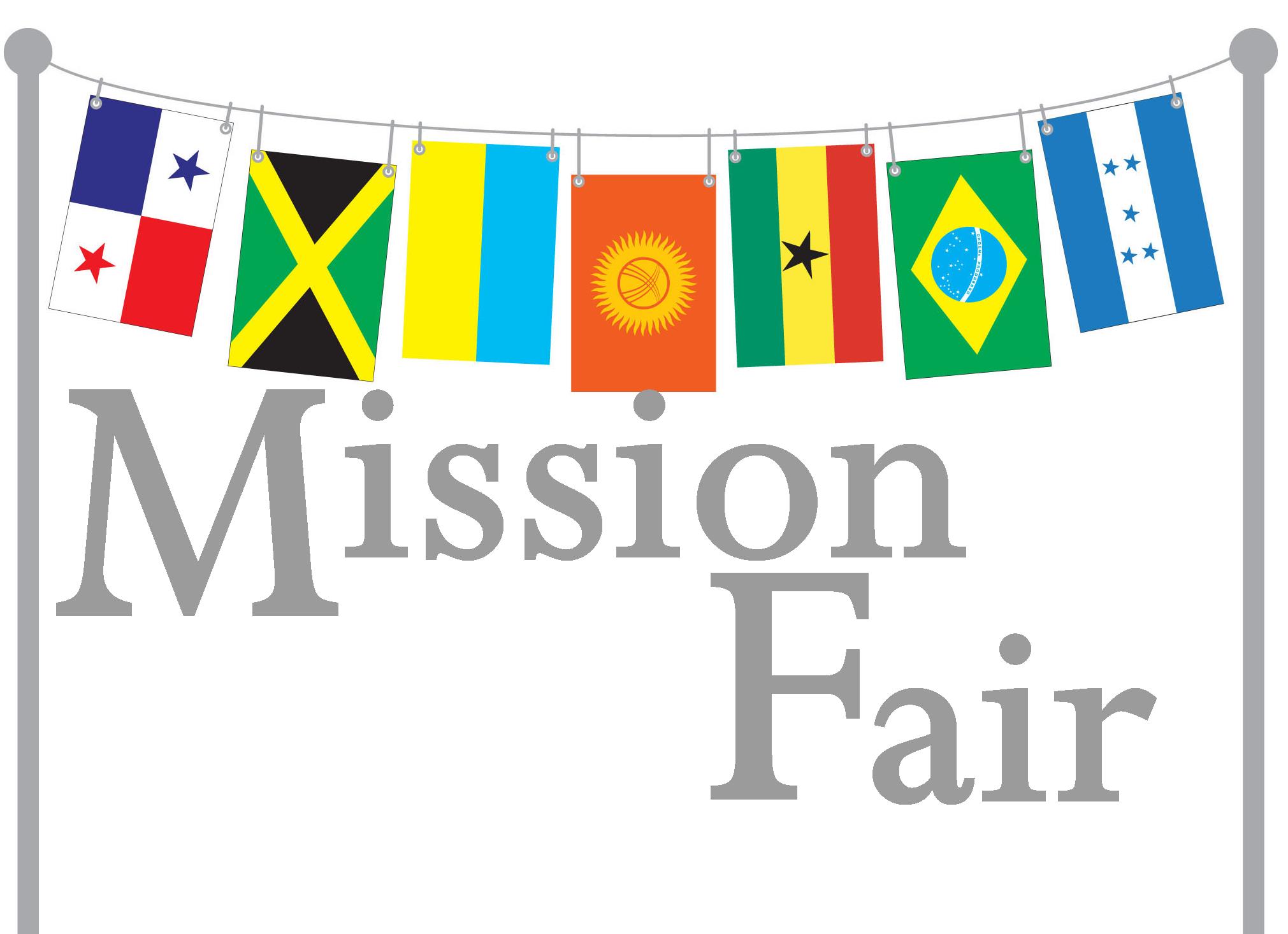 2020 Mission Fair, February 10-16, 2020, is a time for Missions to Communicate, Celebrate, Connect and Contribute. The total donation goal is $15,000 for various international and local missions.
Theme – Called to Follow Christ into the World
"Whoever serves me must follow me, and where I am, there will my servant be also." John 12:26
Silent Auction donations and "Buy-it-Now" items for re-sale are being accepted now. Items may be placed on the stage in Struble Fellowship Hall. If you have large items to be picked up, please contact the Church Office.
February 12: Guest speakers: Judge Frederick Lauten (former Orange-Osceola circuit chief judge) and Mrs. Shelley Lauten (former CEO of the Central Florida Commission on Homelessness). Topic: Healing and building our local community. Purchase gently used items at the "Buy-it-Now" tag sale, learn about the Mission work Park Lake supports.
February 14: International Potluck dinner and Silent Auction. guest speaker Rev. Momisoa Rakotomalala ( FJKM Pastor from Madagascar). Topic: Following Christ into Community – the church at work in the world.
February 16: Combined Sunday School and guest speaker, Rev. Dr. Jefferson (Jeff) Ritchie from the Outreach Foundation. Celebration lunch after worship in Struble Fellowship hall. Topic: Following Christ into Community – healing and hope for the Church and world.
February 17-21: Serve Daily Bread at the Christian Service Center (sign up sheet will be available at Sanctuary doors after worship).
Jeff Ritchie is the main speaker for the 2020 Mission Fair. The Rev. Dr. Jefferson (Jeff) Ritchie is the former Associate Director for Mission of The Outreach Foundation, a Presbyterian mission organization based in Franklin, Tennessee in the United States.
Jeff has been a missionary to Korea (1980-1989), and he has served as Coordinator of International Evangelism in the Worldwide Ministries Division of the General Assembly of the Presbyterian Church, USA (1989-97). He served The Outreach
Foundation from 1998-2016, and in retirement continues to volunteer as a Mission Advocate of The Outreach Foundation.
Jeff is a graduate of Davidson College, Fuller Theological Seminary (M.Div.), and San Francisco Theological Seminary (D.Min.). He served the First Presbyterian Church at Caldwell, New Jersey, from 1976-1980 as youth minister. Jeff is married to the Rev. Megan Knox Ritchie, a retired pastor now enjoying her new status as full-time grandmother. The Ritchie's have two grown children and two grandchildren