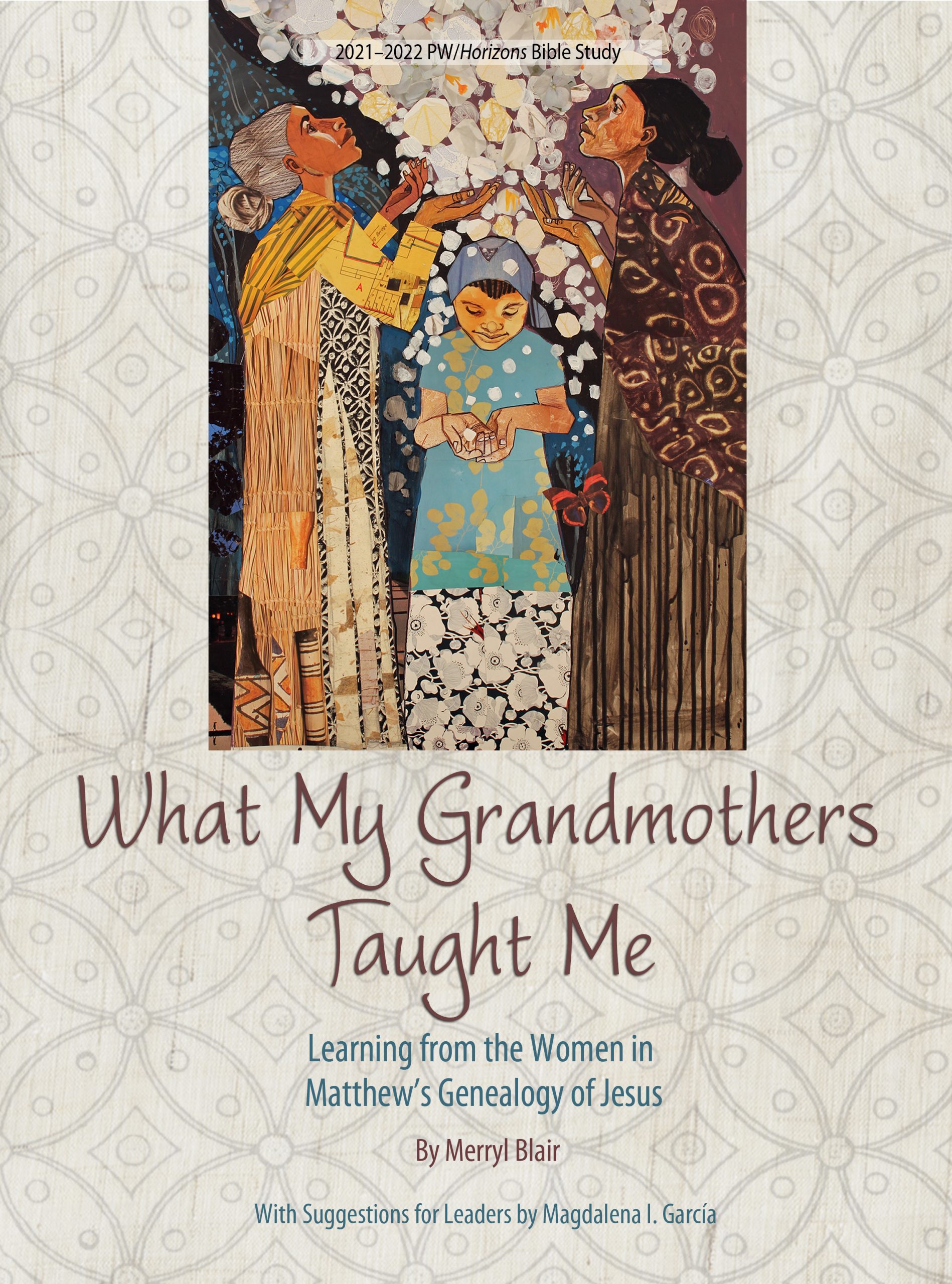 Presbyterian Women Circles' Bible Study for 2021-2022 is What My Grandmothers Taught Me: Learning from the Women in Matthew's Genealogy of Jesus by Merryl Blair.
Attend Circle meetings and enjoy a "ladies night out" of fellowship and spiritual growth. If you are not currently involved in a Circle, it is never too late to start.
Please contact the church office for more information, carolparklake@gmail.com. Come and see what God has in store for you!
Dorcas Circle meets: First Monday of the month, November 1, 1:30pm via Zoom
Circle Representative – Anne Gardepe
Bible Moderator – Sandy Bogner
Sarah Circle meets: First Monday of the month, November 1, 2:00pm, in-person in the Westminster Towers' Multipurpose Room
Circle Representative & Bible Moderator – Marian Price
Joanna Circle meets: First Monday of the month, November 1, 7:00pm, in-person in Struble Hall
Circle Representative – Vicky Nicoll
Bible Moderator – Helen DeBevoise
Martha Circle meets: First Tuesday of the month, November 2, 10:00am via Zoom
Representative – Eleanore Kaney
Bible Moderator – Norma Knight
Esther Circle meets: First Tuesday of the month, November 2, 7:00pm via Zoom
Circle Representative – Erin Cook
Bible Moderator – Anne Vercheski