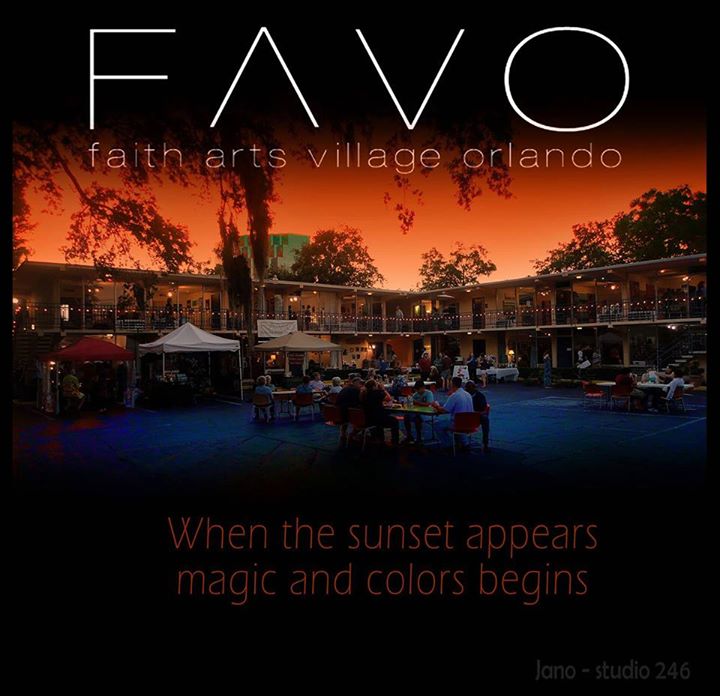 Please bring school supplies in September to be donated to the OCPS Academic Center for Excellence elementary and middle school in Parramore.
For more information on how to donate and more about Faith Arts Village Orlando, go to faithartsvillage.com.
Fine Art Show and Market.
36 total studios/galleries plus guest artists.
Lets keep safe!
Food trucks, music, family friendly, free parking.
Come enjoy time at FAVO!