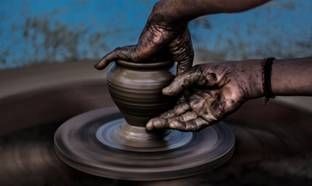 The Potter's Hand – Art and Discerning God
Potter's Hand is a creative ministry of Park Lake Presbyterian Church. In our monthly gatherings, we explore new art techniques, learn from gifted artists, engage ways of understanding and articulating faith and beauty side by side.
On the 29th, we will be exploring the Zentangle Method, an easy-to-learn, relaxing, and fun way to create beautiful images by drawing structured patterns. These patterns are called "tangles" which are created with combinations of dots, lines, simple curves, S-curves and orbs. Simple shapes are the "Elemental Strokes" in all Zentangle art.
Please email Helen DeBevoise at helenparklake@gmail.com if you are interested in participating.
ALL are welcome!