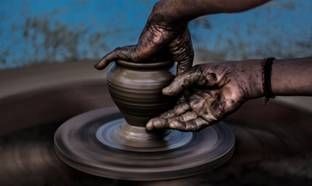 The Potter's Hand – Art and Discerning God
Faith Arts Village Orlando (FAVO) will host a gathering to explore ways to understand and express faith through the arts. Each time we gather, there will be 3 focuses:
▫ We will hear from an artist about their art and their own experience of creating art.
▫ We will share a devotion or theme from Scripture.
▫ We will create an artistic response.
ALL welcome!
Please contact Helen DeBevoise at Helenparklake@gmail.com if you are interested.