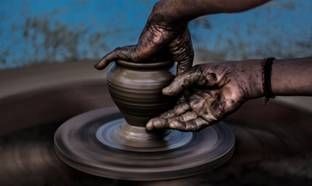 The Potter's Hand – Art and Discerning God
The Potters Hand Art Group will meet virtually on October 4 for a brainstorming chat with seminary intern Jean Homrignausen who is designing an Advent and Art curriculum. She wants to pick our brains about creative ways to approach Advent.
For the Zoom link, please email helenparklake@gmail.com
ALL are welcome!